The Teapot Shoppe is a premier online marketplace that offers everything you need for a relaxing afternoon tea for one, or for a large gathering of tea loving friends.
Launched in 2004, The Teapot Shoppe is headquartered in Atlanta, Georgia and offers over 2500 quality tea ware related products. Due to the rising popularity of tea and tea accessories, The Teapot Shoppe has been an overwhelming success, and has quickly become a trend-setter in the field of tea ware. If your passion is tea or fine tea ware products, you'll love our products…..and our prices.
For your convenience, you can place your order online 24 hours a day, 7 days a week.
Our Secure Ordering System is safe, quick, convenient, and available 24 hours a day, 7 days a week. Your credit card information is safeguarded and encrypted and we never sell any of your personal information or email addresses.
Our mission is to provide quality tea ware and impeccable customer service. Our office personnel have 21 years of experience in the tea ware and party planning field and are dedicated to answering your questions on a one to one basis. Our warehouse staff is managed by highly trained and experienced managers from the distribution field. They work diligently to achieve timely shipments and package fragile items to arrive to you undamaged and ready to display. Many of our website guests return time after time. We like it that way.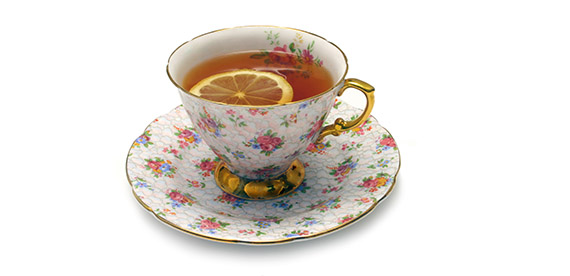 About You
Treat yourself to simple pleasures like a collectible cup and saucer or bone china tea set. Or, you'll love our fun and whimsical teapots that make you smile. And remember,
There's hardly a better time
To leave the world behind,
Than sharing an afternoon tea
Just special friends and me.
We invite you to make yourself a cup of tea and browse our on-line catalog. We're confident that you will find something to make your afternoon tea a little more special.